Standing 7 feet, 7 inches in height, the melamine and wood time cat condo from The Cat's Inn is a great solution for your cat boarding needs.
Available in your choice of oak or maple, each unit includes six levels for cats to explore, including a secluded bottom floor for the litter box and a place to hide away from prying eyes. Each condo has 28 square feet of living space and the front panel of tempered glass gives cats an open look at their surroundings, with the elevated top level giving them the high ground to get the best view.
Built-in steps make it easy for kittens and elder cats to maneuver from level to level, while the large open spaces give cats room to nap, lounge or play. Ventilation ducts are located along the bottom that can be arranged side by side with other condos to create a unified, patented ventilation system (No. 6,318,295 b1) to prevent odors and airborne diseases from spreading.
Each unit is also further customizable with glass back panels, tinted glass and pass-through doors between units, and accessories are available, including The Cat's Inn four-post cat bed with washable mattress – available in oak, cherry or maple.
To learn more or to receive a quote, contact The Cat's Inn today by calling 877-228-7466.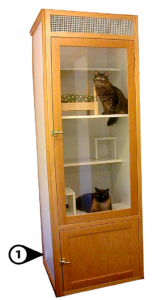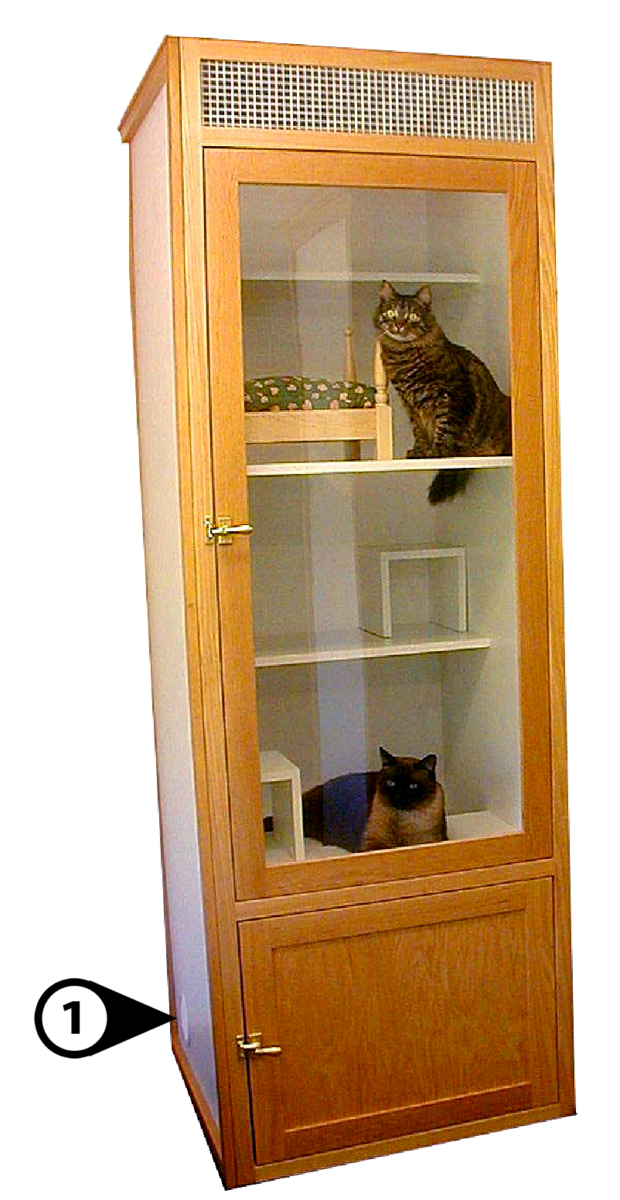 Dimensions:
Height: 7'7″
Width: 30″
Depth: 30″
6 levels for a cat to explore
Total of 28 square feet for flat living space.
Ventilation duct outlets are located on each side of the townhouse. When placed side by side, this creates one ventilation passage to remove air borne diseases and odor.
1. 6th level gives cats the height that they crave to view their surroundings.
2.Steps make it easy for kittens and older cats to maneuver from level to level.
3. 3rd level dining and lounge area.
4. This area houses the litter box with the ventilation system and a 2nd level hide away for cats to get away without being in the litter box. Also included is the storage area for each cats personal belongings. All hidden behind a solid door to provide the privacy that cats thrive.
Options: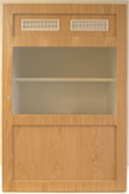 Our stackable unit is also available in melamine trim! – read more
Get More Information About Our Cat Townhouses